MARRIAGE PREP AT SANKT AUGUSTINS
We want to invite you to a marriage preparation at Sankt Augustins Kirke in collaboration with Catholic Association of Young Adults in Copenhagen. Our course is addressed primarily to young international couples where at least one is a Catholic. If you want to start your course, just make an appointment with fr Roman Groszewski SJ or fr Pawel Ben SJ.
The first meeting with one of the priests is followed by six one-on-one meetings with various befriended married couples. If the priest you chose also conducts your wedding ceremony, you finish your marriage preparation with another meeting with him where you plan the ceremony. Otherwise you finish your course after your conversation with the sixth married couple.
The course lasts approximately six months. It is based on the materials approved by the Danish diocese. If you get married in Denmark, mind that this course is required by the local diocese. You can also join the main marriage preparation course run by the Danish diocese or just contact your local parish priest for guidance.
Module 1
A Big Decision
Congratulations! You decided to get married in the Catholic Church and want to have a marriage preparation at Saint Augustine's. You start it by having an introductory meeting with a priest. He is interested in hearing your story. He will also talk with you about what is essential in the Catholic marriage and what is required to enter into it in a valid way.
Module 2
The Call to Married Life
Marriage is your big decision, and at the same time it is your calling. Love calls you to be together. It must be something more than a feeling. In the Catholic marriage love acquires a sacramental quality. Unpack what it means together with Greta and Loran.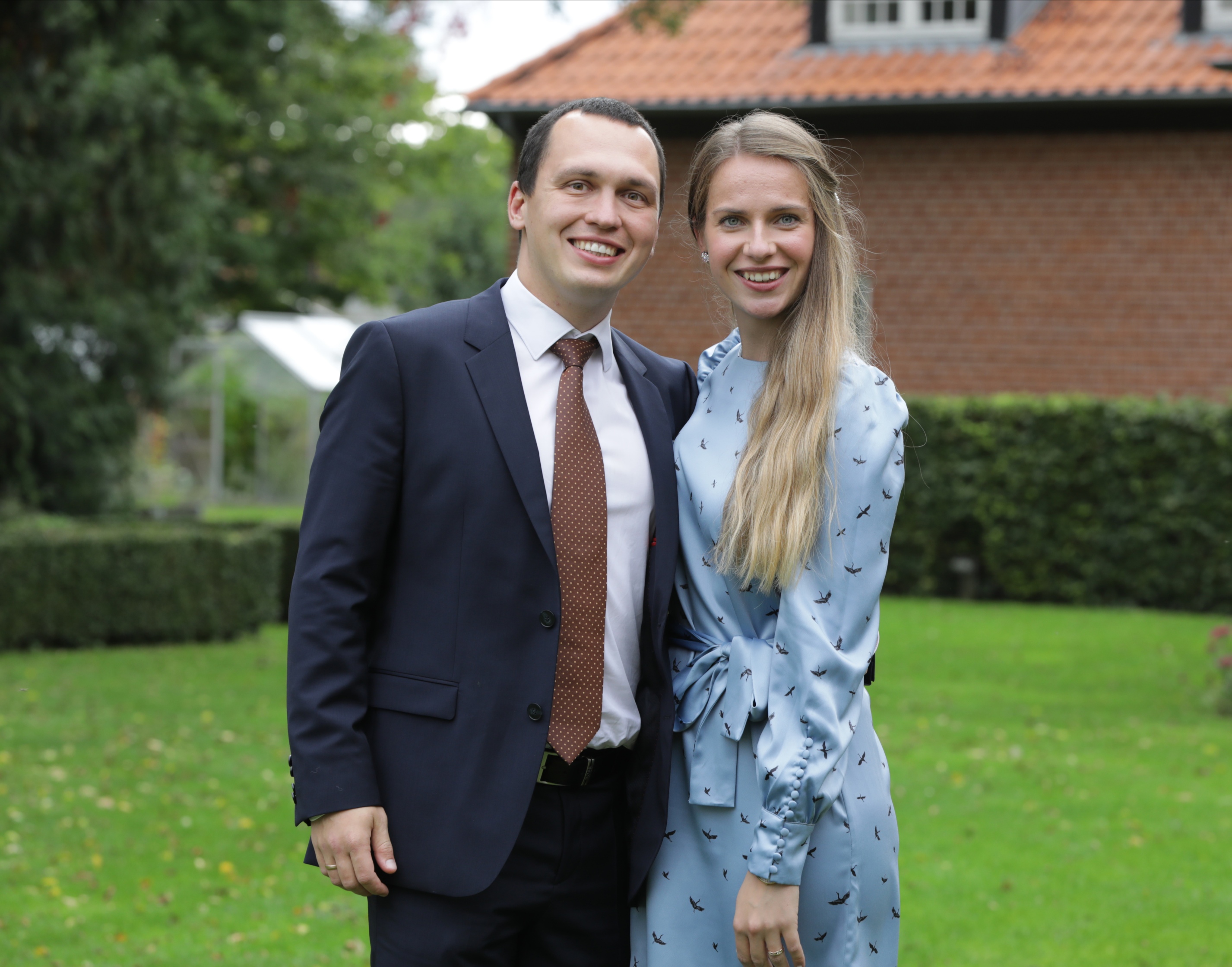 Greta and Loran
We are an international newly-wed couple currently living in Copenhagen. We come from different countries and met each other at the university during our master studies in Denmark. After 2,5 years of dating we have made a decision to commit and got married at St. Augustins Kirke half a year ago. We found the CAYAC community to have been a positive influence on our personal growth journey which also strengthened us as a couple. Therefore, we are excited to take part in this initiative and contribute in such a way.
Module 3
Marriage across Faith and Culture
It happens quite often that love unites two people who come from remote parts of the world. What kind of joys and challenges do they encounter in their relationship? Marina and Krzysztof would like to share with you their experience of being an intercultural marriage where there is space to enrich each other's faith.
Marina and Krzysztof
We are Marina and Krzysztof, a cross-continental marriage of a Brasilian and a Polish. We met in Copenhagen, in CAYAC community, while studying/doing internship. After almost a year of dating we got engaged in Denmark and this summer we got married in Brasil. Coming from different continents, cultures and traditions we enrich each other in faith, ways of expressing love and enjoying the life. Sometimes it can also bring difficulties and we learn to react with patience and empathy.
Module 4
And the Two Shall Become One
Love finds its expression and fulfilment in intimate moments between lovers. What does the Catholic Church actually say about those moments? What is true about sex? With Sumi and Robert you will discover that the spiritual and corporeal nature of man are inextricably intertwined with one another.
Sumi and Robert
We met in Catholic Church in Uppsala, Sweden on October 30, 2005 and started dating in January 2006. After 10 months dating, our ways parted and for 14 months, we were maintaining our relationships through Skype with an eight hour time difference between Uppsala and Tsukuba, Japan and a few short visits. We got married in May 2008. That was six months after Robert's arrival to Japan. We celebrated our first wedding anniversary already in Copenhagen since we moved here in April 2009. Our relationship was rocked by Theology of The Body of Saint John Paul the 2nd in the fall of 2016 when Robert got really angry of not knowing what his body, desires and sex really mean and what they expresse toward Sumi. Since then, we were meeting people testifying about goodness of the body-person, the power of intimacy based on Christ and affirming the goddess of spousal love that leads to Heaven.
Module 5
The Gift of Fruitfulness
When you become one a new life may enter into the world. Your mutual love creates space for it. Thus, you participate in the divine expansion of love and life. Alice and Petter will talk with you about the fruitfulness of mutual love and Church's view on family planning.
Alice and Petter
We're a French-Danish couple who met each other in 2010 at the international youth group in the church in Aarhus during our studies. We got married three years later, and now we have three children born in 2014, 2016, and 2018. We've experienced up's and down's and joys and difficulties in our marriage, and are ready to share the fruits of our lessons learned with other couples. But of course we'll also talk about the crazy married life fruitfulness called children, a topic on which we have quite some experience 🙂
Module 6
In Good Times and Bad
In your marriage, you will go through good and bad times. Differences between you will make your life more interesting. However, they will also create conflicts which are a sign of a healthy relationship. Mette and Parminder will share with you how they are dealing with conflicts. Hopefully, you will be inspired how to improve your own communication and facilitate reconciliation.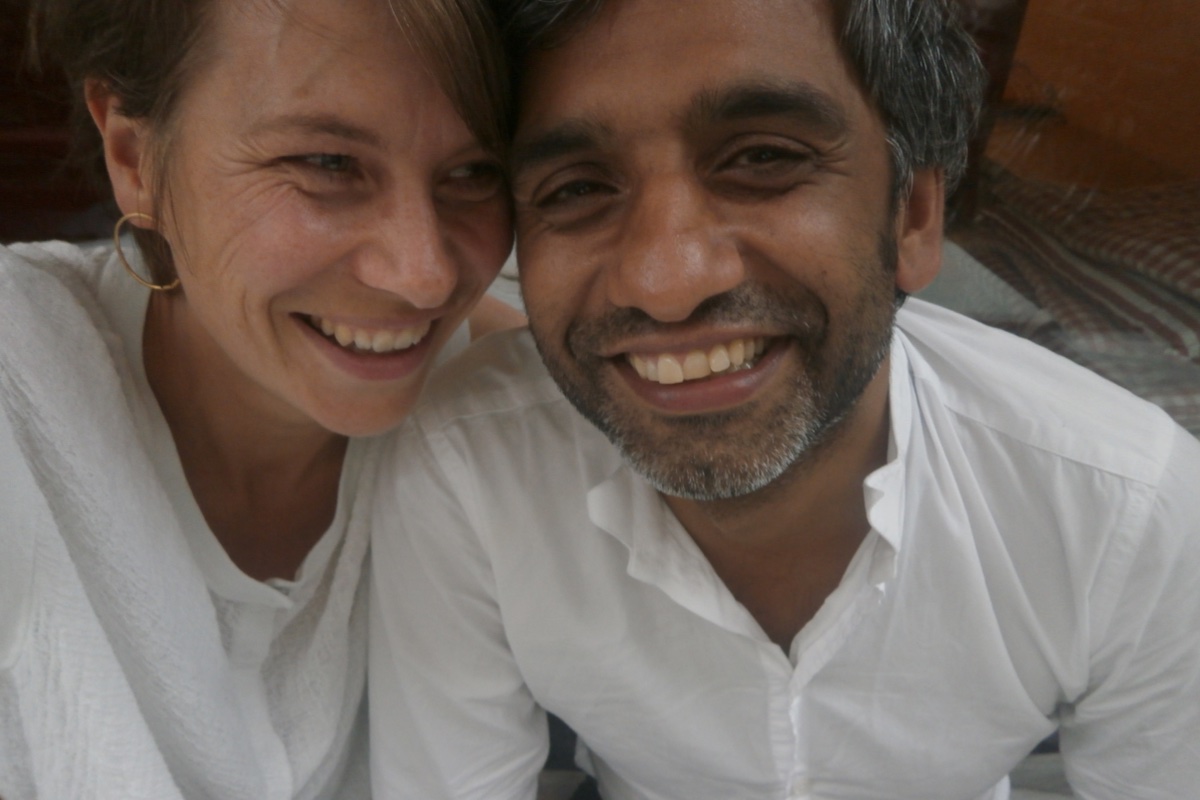 Mette and Parminder
We are Parminder and Mette.
We live in an intercultural marriage and have been married for 16 years. We are both new in the faith. Parminder converted to Catholicism in 2016 and Mette in 2019. Our faith has given us a fruitful common perspective on our family life and it's a daily gift.
We are both born and raised in Denmark but come from very different family backgrounds. That has been a huge blessing and big challenge for us. We have been blessed with three wonderful children, Manisha 13, Akhila 11 and Ravi 1,5 years old.
We believe that marriage is the greatest, toughest, most hurtful, beautiful and joyful mountain you will ever climb. Nothing else will challenge you more in your life than your spouse and nobody else will be part of your life story as your spouse. This person will be your daily mirror and we would love to share our experiences.
Module 7
Family and House Church
In your marriage open to receiving  children you will start a new family. It will become a house church, the first place where your children hear about God. Pil and Marcelino will talk with you how to raise children in faith.
Pil and Marcelino
Hi we are Pil & Marcelino. We've been married for 27 years and have a lovely family with 5 grown up kids and we just recently became grandparents. Our journey as a couple began when we met in high school. We quickly became best friends and after dating for 3 years, we married. From the begining, we have been very determined on putting family first in small and big decisions. This has not always been easy but certainly worthwile. Being open for life's surprises has led us on marvellous adventures where we could grow as individuals and as a family. Marcelino grew up in Portugal and was catholic since childhood. Pil was raised in a christian family and converted to the catholic church in a young age.
Module 8
Your Wedding
Your wedding day is coming up! You want it to be a memorable day during which you attest your mutual love in front of God, and of your family and friends. You will probably want to put your own touch on the wedding ceremony which is possible within the framework of the wedding ritual. You will talk about it and plan your wedding ceremony with the priest who conducts it.